TUISKU and UNI are series of plywood bowls, the result of designer Petri Vainio's research showing the ultimate bending of Finnish birch plywood. These bowls were the first products in Showroom Finland's collection and they have already become Scandinavian design icons. TUISKU is available in three sizes – UNI in one.
TUISKU PLYWOOD BOWL, LARGE
Made of 3 mm thick birch plywood, lacquered.
DESIGN PLUS AWARD, Frankfurt, Germany 2003.
Size W 500 x D 500 x H 150 mm
Color birch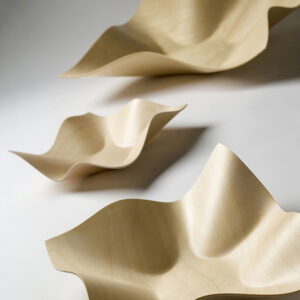 TUISKU PLYWOOD BOWL, SMALL
Made of 3 mm thick birch plywood, lacquered
Size W 310 x D 310 x H 110 mm
Color birch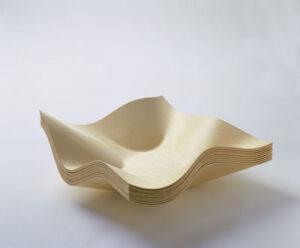 TUISKU PLYWOOD BOWL, MINI
Made of 3 mm thick birch plywood, lacquered
Size W 250 x D 250 x H 110 mm
Color birch
UNI PLYWOOD BOWL
Made of 3 mm thick birch plywood, lacquered
Size dia. 350 mm, H 65 mm
Color birch
For more information, please contact:
Showroom Finland Oy
Eteläesplanadi 2
00130 Helsinki
+358 10 5261 600
info@showroomfinland.fi